It was not easy to crawl out of bed this morning. And the start of our little project is tough, we circle around different options how to proceed. After the first break, Rogerio creates the breakthrough by asking to work for himself. This terminates the peer pressure and everyone can start creating the assets he or she can do best. We now quickly develop the pattern how to work proceses, how the screens should loke like for them, and how the overall assembly can work.
Today is submission day! The hackathon is officially over at 7 pm but submissions can be uploaded until monday morning. We use the additional time to create the required artifacts - description of the weekend's process, pitch presentation, and Rogerio even maanges to create a business plan canvas. Annie puts us in a list for corwd funding, and Ümmühan writes the sales part of the pitch pages, while Theo builds the mockups in a nice version. Finally we can put the pitch presentation together - a great success for us! We feel satisfied with the results, and I complete the branding exercise for the documents. 2am everything is uploaded and we are done with the hackathon.
Strange to finish the intense work with the team so suddenly, we have grown together quickly. We decide to continue our slack aquaintance with a private group, and want to stay in contact. Maybe the product evolves, and we can continue our work. Would be fun!
Our submission video is here!
And this was our hackathon team:
Rogerio Almeida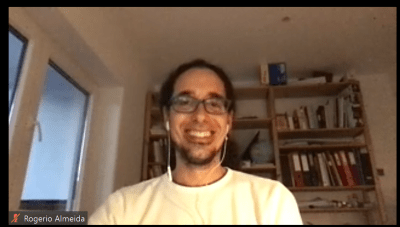 Passionate about education, and having a great time following the development of my two kids, aged 8 and 11! I Live in Lisbon, Portugal. At the moment helping in the creation of an educational tool to organize and tell stories in Timelines. My background is in Physics, my professional life was mostly in management roles.
Annie Byatt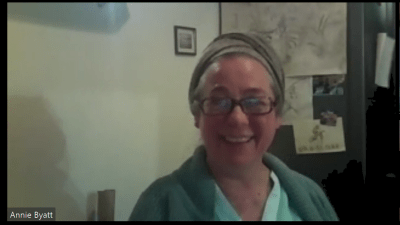 I have two sons. One of whom studied from home because he was quite ill from 10 years old. Together we covered the curriculum until he was 16. It was a challenging journey. Happily he has recovered and went on to attend a college, in Winchester, England. He will be starting at Exeter University, in September, studying Sports Science. I have managed a small team of international junior athletes and was closely involved with a Waldorf School in England. In an earlier era I was a systems designer, writing and installing bespoke software. I have a postgrad diploma in Business Management.
Theo Geiller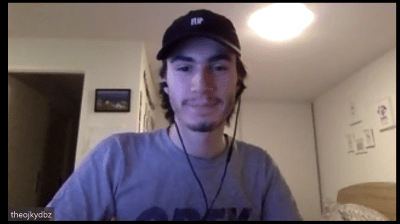 Digital Product Design student oriented in interaction, user experience and development. I like to learn and I participate in many learning experiences. Being a great observer of digitals products and services, I greatly appreciate to focus on usage and strategies to simplify digital products and services.
Martin Jahr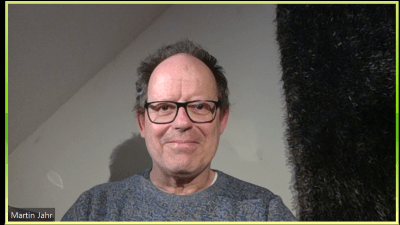 Neo-Generalist! I love to work in very different dimensions. Exploring each, and finding connections to other ideas is the greatest joy for me, even if I get lost from time to time. My most presentable recent activities involve inventing Selfscrum, being a Cloud Architect, school co-founder, semi-professional photograph, food blogger, website builder, writer and networker.
Ümmühan Yolcuoğlu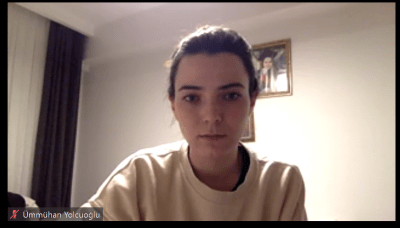 I am the future of urban designer :) I am studying Urban and Regional Planning at Istanbul Technical University. Since my childhood, I have been involved in many sport, art and musical activities that help my creativity. I am interested in creative industries and creative cities concepts in urban design. Also, I am interested in children and help their education life voluntarily.